Monarch butterflies are on the move! Your child will want to take part in all the exciting activities and adventures these amazing insects provide. This course is great for summer fun and learning as well as for your school year curriculum.
Self-paced and fun videos
Engaging activities and assessment tools for children of many ages
Gather in person with Mrs. Kahue and a local Monarch Butterfly expert to witness the fall Monarch migration!
5 Monthly free webinars May-September during the migration season included with the course
Free caterpillar or egg plus enough milkweed to feed them. First-enrolled, first-served.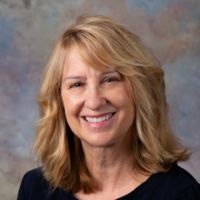 Ann Voigt
Kindergarten Teacher
Southside Christian School
"Ellen Kahue is truly a gift to children! She makes Science come to life through her innovative and engaging hands-on Science Labs. She effortlessly weaves Biblical integration throughout her labs. Ellen has a variety of living animals, plants, and collections that enhance a multitude of science topics. My students always LOVE her labs, and I am amazed at how much they learn. She is like the REAL Miss Frizzle!"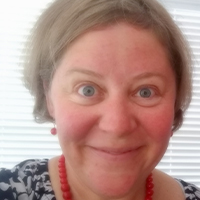 "We love science lab programs with Mrs. K. She is a gifted teacher who makes kids fall in love with science and the world around them. Her programs are in depth and lots of fun. She has the ability to keep younger students on the edge of their seats and even turn moody middle schoolers into smiling engaged learners - she has a gift for teaching all ages. Quite frankly, they are worth multiple times more than what she charges. You could easily span this information to cover a month's worth of science lessons. You won't be disappointed!!!"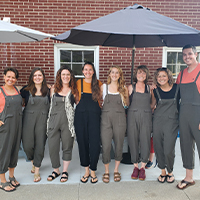 Melissa Covert
and the
Faith Montessori Staff
"Mrs. Kahue has been so gracious to reserve an entire class time for our co-op students ages 5 - 12. The children look forward to her once a month class and are so excited to get the hands-on experiences she provides. We are able to extend their learning through the month with all of the extra slides and information she sends home. The children also get the chance to perform their own demonstrations based on the videos and materials from class. On top of having an amazing class time each month, there is the added bonus of getting to visit the animals on the farm, the animals in the classroom, and often being able to hand feed them as well. We love having topics pre-planned for us and it is one less thing to have to do as a homeschool mom."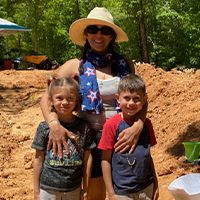 Dana Ciechanowski
Upstate Holistic Homeschoolers
"The children are little scientists for the class. They love to explore with Mrs. Kahue in her fun and enriching classes. She is truly an amazing asset to the science community. Mrs. Kahue provides enriching classes that I am able to plan my homeschool curriculum around for the month. We love her and her classes!"
Check your inbox to confirm your subscription